Bristol Hi-Fi Show 2000 Report
The Bristol show has grown in strength and popularity in recent years, so we thought we'd make an appearance this year. It was a good decision, and apart from the ten minutes when someone kindly locked the public out, we were busy the whole time.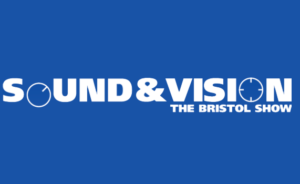 As Hi-Fi + reported in the April/May issue,
The Beauhorn Virtuosos were making a wonderfully natural sound, driven by a Nottingham Analogue/Clear Audio moving – magnet front end and some Pure Music* bespoke valve amplification. Visually I still have a problem with any speaker that looks like its drive unit has been stabbed with a giant bog brush [can he mean our hand turned, polished cherry phase plugs? – what a philistine!], but the musical results were hard to argue with. We'll see what PM [Mr. Paul Messenger] makes of longer exposure.
*The Pure Music 3 W monoblocks are the best amplifiers we've had hooked up to our Virtuosos – there are lots of great amplifiers out there which just don't sound so great when you hear them through such highly sensitive speakers. 105 dB quickly shows up any hiss or hum. In order to cope, an amplifier needs to be designed with this in mind from the outset, as were the Pure Music monoblocks.
David Wright, who designed them and the Pure Music pre-amp phono stage and passive control unit at the core of our system, still refuses to get himself a presence on the web, and so if anyone wants to know more about them they will just have to telephone him (+44 (0)1903 715191). Anyone serious about wanting the best system available should do just that.